The colleagues at Arizona Veterinary Specialty Center are excited to announce the return of "A Day With the Specialists"! An 8 hour in-person continuing education event with category 1 approval by the Arizona Academy of Veterinary Practice for 6 CE credit hours. Please join us!
Saturday, September 17th, 2022
DoubleTree by Hilton Hotel Tempe Phoenix
2100 S Priest Dr
Tempe, AZ 85282
12:30 - 8:00 pm
Registration begins at 12 pm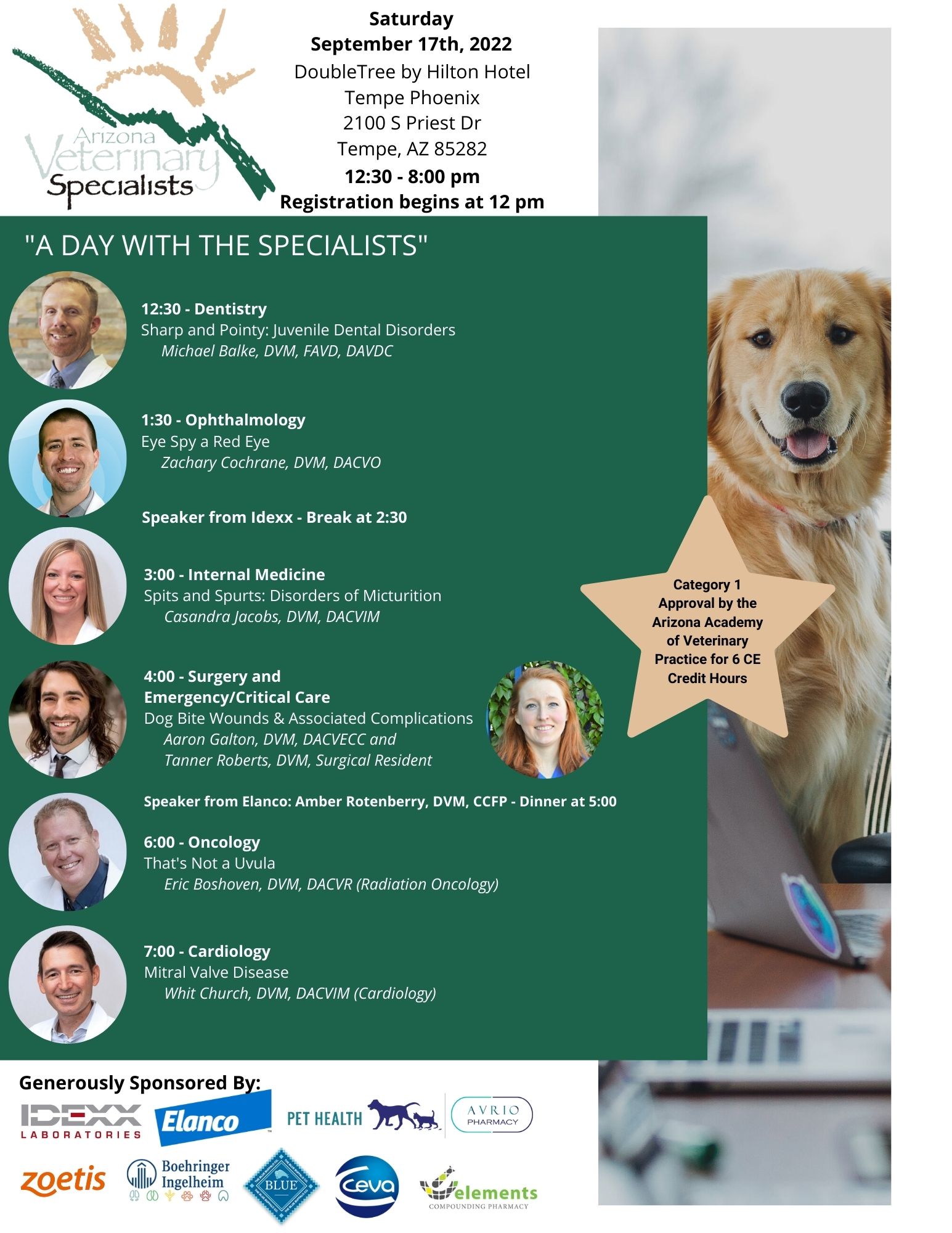 Registration Fee: $75
Includes proceedings, snacks,
beverages and buffet dinner
Registration deadline
9/12/22
Registration fee is non-refundable
We look forward to seeing you!